A Spanish translation of QuickQual's customer-facing calculator and newly customizable loan scenarios are available for all lenders and Agents.
Spanish Translation
Available on the customer's Login Page beneath the PIN pad and on the bottom of the QuickQual calculator screen is a teal "Español" link. Click that link to view the loan information and navigation buttons in Spanish.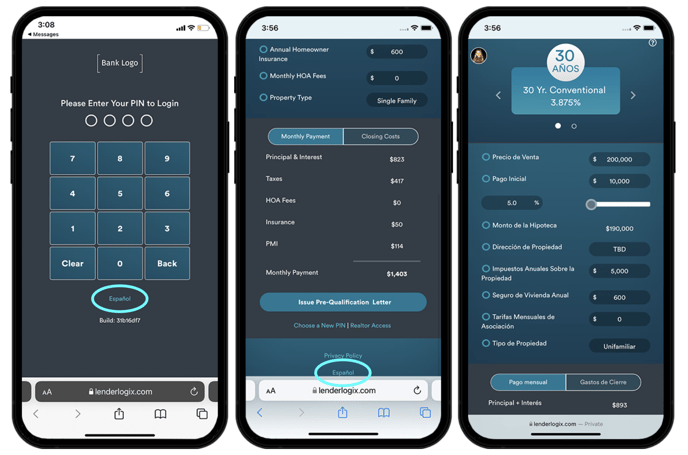 Customizable Scenario Names
When utilizing our Multiple Loan Scenario feature, you're now able to update the loan scenario names by clicking on their tab and typing! Check out this short video that walks you through this change and the Spanish translation illustrated above.