QuickQual works on a multitude of loans including Conventional, FHA, VA, USDA, & Jumbo Purchase loans.
Not only does QuickQual support these loans, but it also supports multiple loan scenarios. For example, sometimes customers shopping for a mortgage want to compare a 30-Year Conventional loan to a 30-Year FHA loan or maybe see what a 15-Year Conventional loan looks like against the 30-Year Conventional loan. We've made it easy to do just that.
Loan Officers can add up to three loan scenarios for each QuickQual on Step 3 of the Loan Information page. If you'd like to rename the scenario from the default just click on the tab and type in a new name.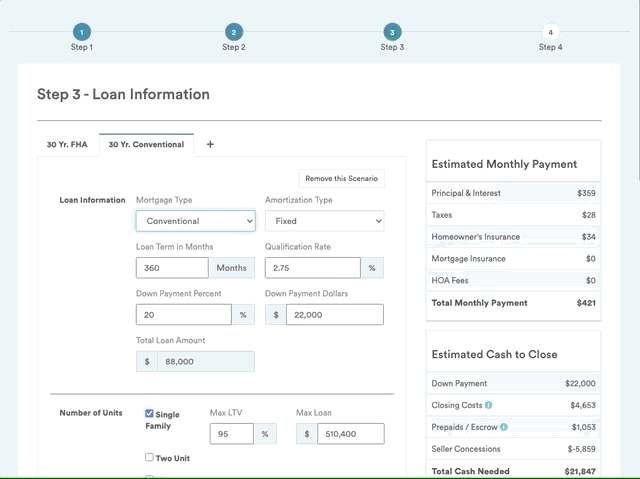 Once shared with the borrowers, they can then toggle between scenarios while making their adjustments.