Fee Chaser's payment gateway is used to securely process online credit card transactions as it instantly tokenizes data input by homebuyers.
Absolutely! Partnered with Fiserv, we can help mortgage lenders protect transactions with superior security.
"Our irreversible tokenization solution replaces sensitive information with valueless tokens, which would otherwise be useless to a criminal hacker should a business's system or network be breached." Fiserv explains this in further detail on page 2 of their CardSecure brochure (see screenshot at the bottom of this article).
Below is a simple graphic Fiserv created to illustrate how this tokenization works: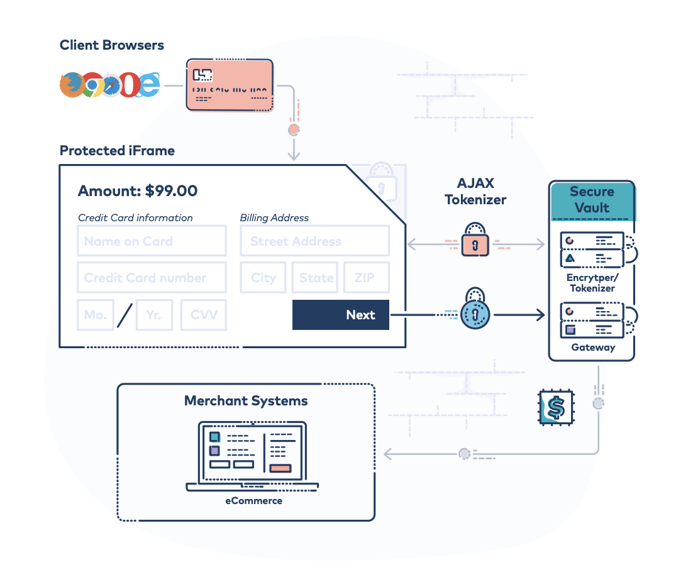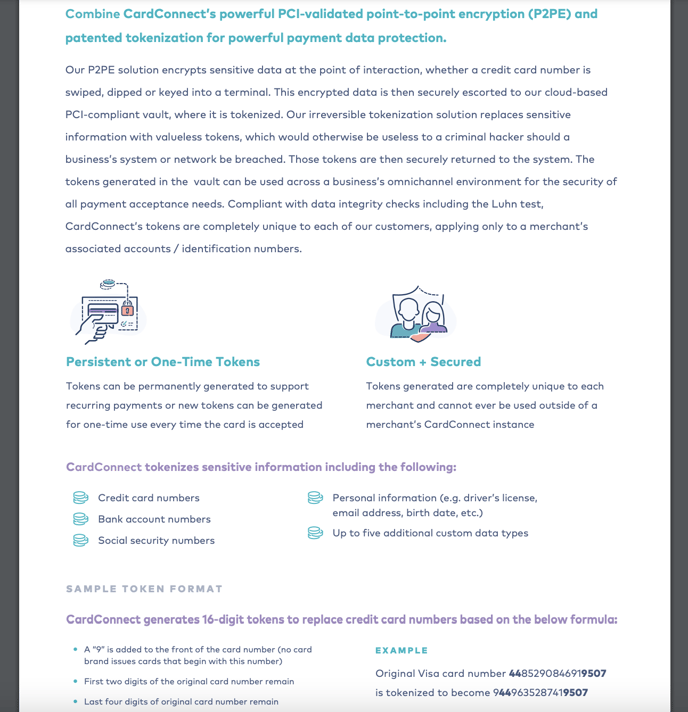 All homebuyers using our solution to pay their upfront mortgage fees can trust that their credit card data is safe and secure.