Your Digital Business Card can easily be customized to include your favorite links including your social media pages, personal meeting link, favorite sports team schedules, and more.
Many QuickQual users customize their Digital Business Card to include links to resources like their Zoom meeting link, credit counseling resources, Facebook pages, sports schedules and more.
To get started configuring your own Digital Business Card, click the "Add More Links" item under the Digital Business Card section when you are logged into your QuickQual account. Once you are on this page click the "+ Add a Link" button to get started with adding your first custom website link.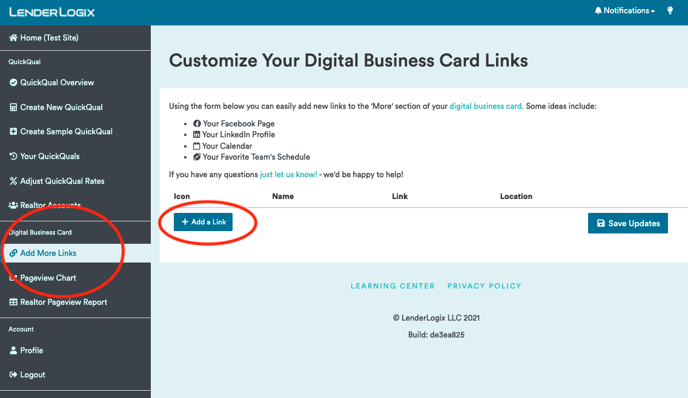 Now a new row will appear on the page and you can enter the details about the link you would like to add. We provide a set of helpful icons that you can choose from when you're adding your link. In this example we're adding our favorite football team's schedule to our Digital Business Card so we select the Football icon, enter the name that we would like to appear on our Digital Business Card and enter the website address of the schedule.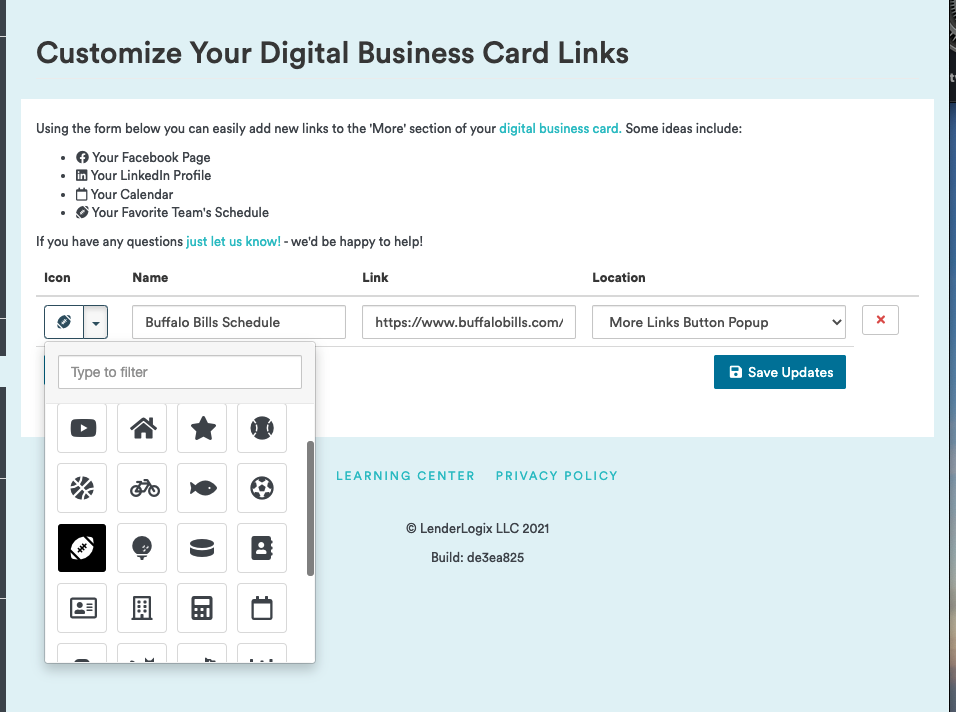 The final option when adding the new link is the location on the Digital Business Card where you would like this link to appear. Each Digital Business Card has 6 icons on the main page and a More button where additional links can be added. The option you choose for the location will determine where your link appears. Once you've selected a location you can click the "Save Updates" button and your new link is added to your Digital Business Card. If you would like to delete a link just click the "X" button on the row of the link and click "Save Updates" to remove your link.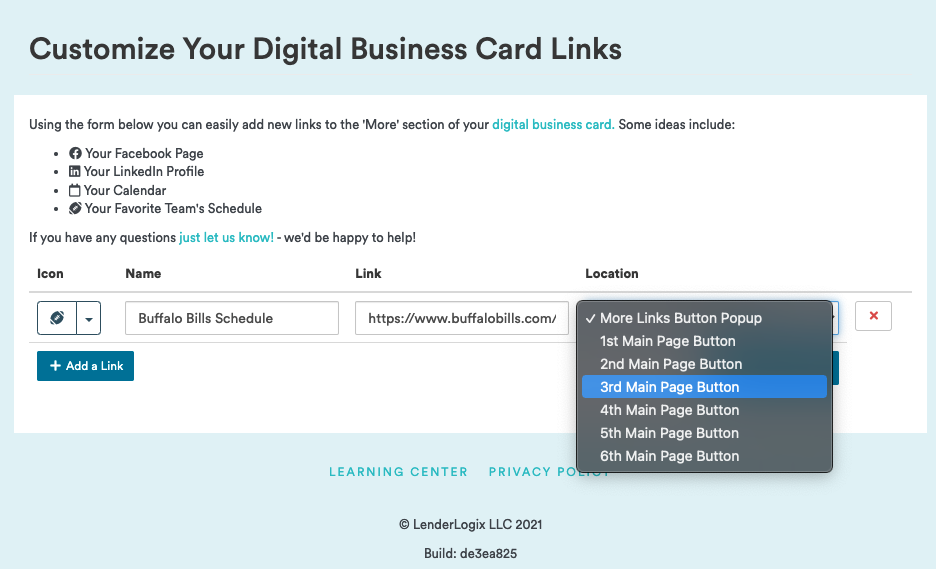 In the image below you can see what your Digital Business Card will look like with adding a football schedule as the "3rd Main Page" button. Notice that our link appears in the 3rd spot on the main page and all other links move to the right.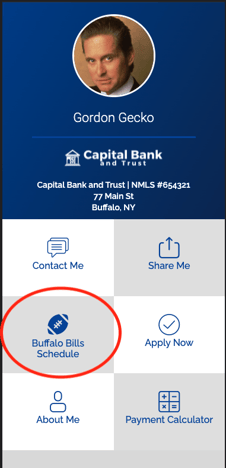 If we wanted to place this link under the "More Links Button Popup" notice that the main page of the Digital Business Card remains the same and when you click the "More" button our new link appears on the popup.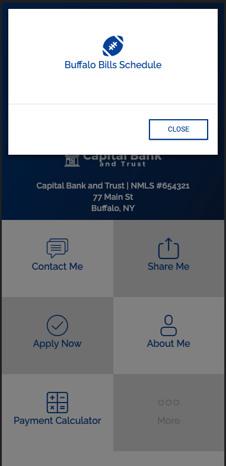 The Digital Business Card is extremely flexible and you can add as many links as you would like and even change them as you're offering new programs and incentives for borrowers. If you have a Manager or Administrator QuickQual account you can update links for your team members if you need to do so. If you need additional help, at any time you can email our support team for assistance configuring your links.