Frequently Asked Questions
How can I view a report of paid transactions?
Lenders can access Transactions Reports in their Fiserv portal using the Reporting tab on the top navigation menu.
A Transactions Report can be accessed via Fiserv's CardPointe portal.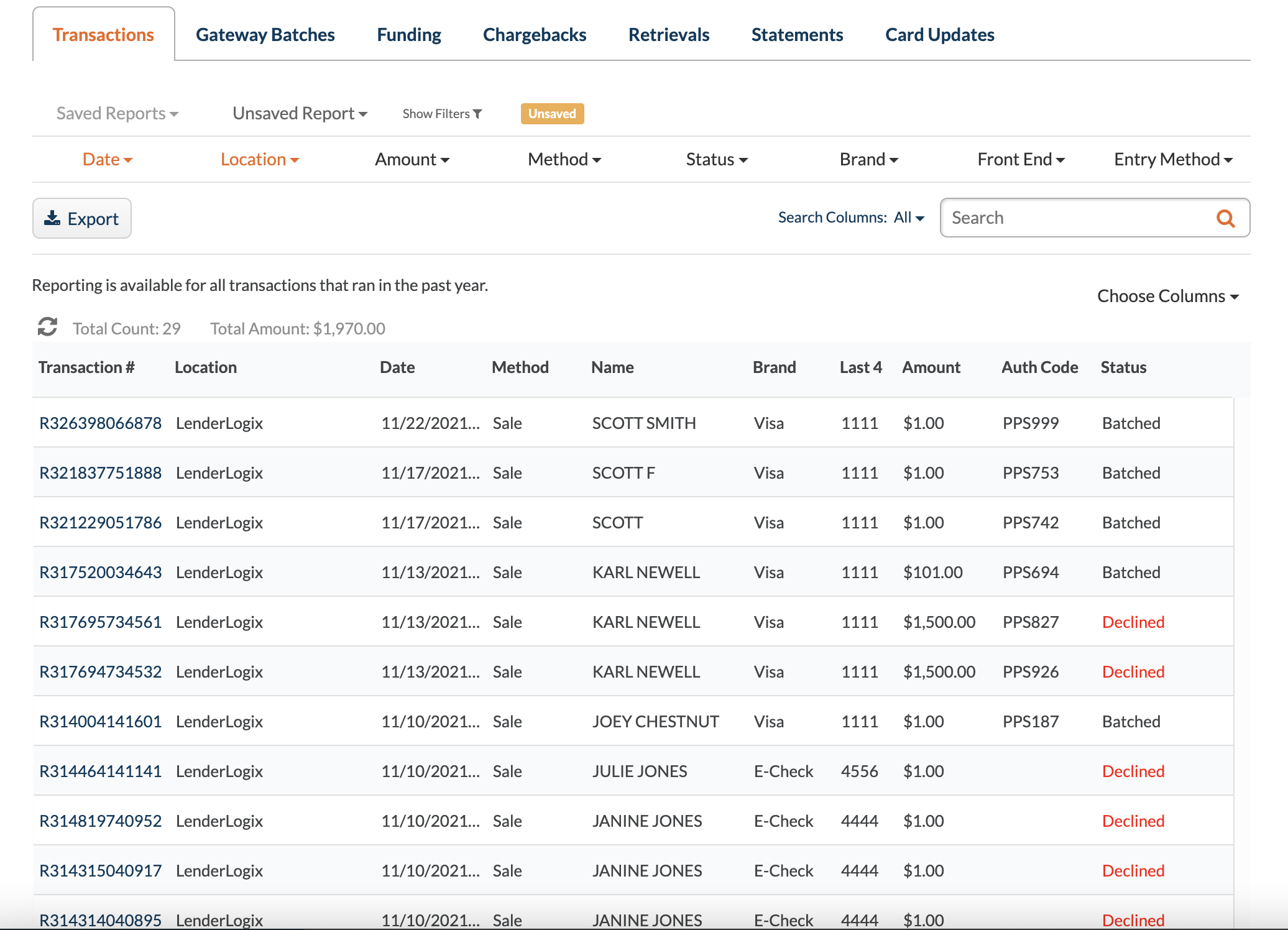 Click into any of the transactions to view it's details.