Share QuickQuals with Real Estate Agents with or without an existing account. Follow these steps to add a Realtor to your QuickQual
Step 4 of generating a QuickQual brings you to a screen that prompts you to share the QuickQual link. At the bottom of the screen, click the button that says "Select Realtor." If your Realtor is not in QuickQual (meaning you haven't shared a letter with them yet/they have not set up their Realtor dashboard), click on "+ Can't Find Your Realtor? Add Them Now" in the top left-hand corner of the pop-up window.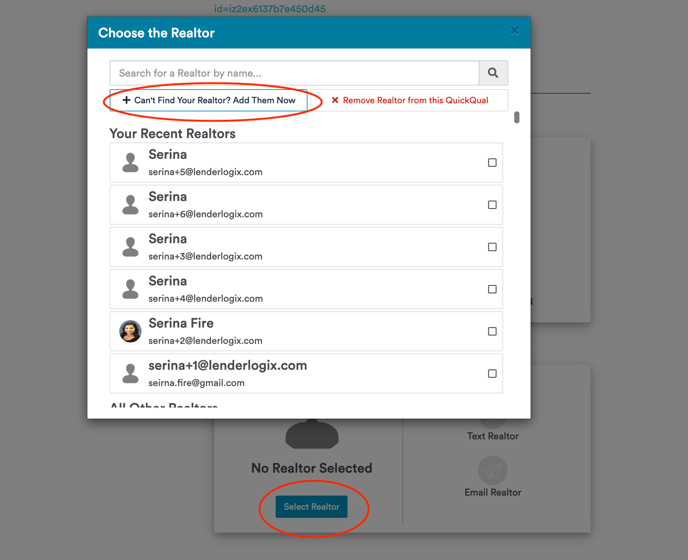 Once you've clicked this button, you will be prompted to fill in the Agent's email address and first and last name. Click "Share Access with Realtor" to send an email to the Realtor notifying them. It will also ask you if you'd like to text the Realtor, prompting you to enter their mobile phone number. Once you enter all of the Realtor's information, they will stay in your QuickQual "Recent Realtors" list and will be a one-click selection moving forward.